January. We met at Hai Hai in Northeast Minneapolis.
Technically we met on OKCupid. The app for love and connection. I was barely a week into my break-off with my once fiancé when I had my profile written up and posted. I was thinking that it'd help me feel better. The transitions were sudden and fast and big. In October, I had packed up all my belongings and found an apartment a mile and a half away. And I moved my cat Benson and me to Fremont Ave South. There, amidst unpacking and building furniture, I downloaded the app. I got all the messages. And I met him.
He had a quality about him that I was instantly drawn to. It wasn't his looks, per se. It wasn't his name-dropping or his sense of balance, well-being. It wasn't his intellect, although he came off as smart and driven. And it wasn't necessarily his wit and sense of humor, yet I found myself pulled in more because of it.
It was his realness and rawness and the hint of sadness, underneath it all.
Hai Hai was a delight. We decided to get several dishes and share it all. Barely tentative at first, the fingers came out and the droplets of food sprayed as we ate and talked excitedly. There were easy gaps in the conversation as I purposefully enjoyed the tastes and textures of the dishes: clam and coconut and rice cakes and spring rolls with beef and Vietnamese crepes with shrimp and pork, all culminating with a chicken and coconut rice dish that devilishly taunted our pallet with its surprise spices.
Signature drinks went down smooth and easy, syrup-ing the night with a sweet and stimulating buzz.   
He watched my hands dance as I animatedly described Chinese Medicine and acupuncture and chiropractic. He looked me square in the eye when I described my evolution of self and my quest to wear my own skin and the inner workings of the woman within it. He wove in descriptions of his cynicism versus caution and acknowledged when I asked a thought-provoking question.
He spoke of work, of producing videos, of deadlines and shutting himself away to finish things at rapid fire speed for clients. He claimed to know a lot of people and it failed to tantalize me. He reveled in atheism and did not laugh (too much) at me for mispronouncing Bill Maher's last name.
His hands found their way to my back as we leaned over the bar at Grumpy's and scratched the lotto tickets we bought from down the street at the Liquor Store: Frogger, Winter Delight, and Slingo. A ten dollar loss, yet a memory gain. He hugged me from behind as he stepped away to use the bathroom.
When midnight arrived and the fourth drink of the night was swallowed, it was time to go. I had to call it. I was enjoying his company, yet I knew that I needed to step away and back to my apartment. Into the night we went, out to the street to Magic Maria, my navy Corolla. I pulled him in by his lapels, he leaned in close and his lips met mine. We laughed through the embrace, his tongue and beard upon me, nestling into each others neck.
"You smell so good, what is that?" he asked.
"Ah, rose petal," I was inebriated by his closeness.
"I find you attractive," he pulled me in closer to his body as I flung my head back and sent my laughter to the stars. A car idled across the street, the person within watching us, undoubtedly.
I drove him the block over to his car, kissing him again as we parted.
"Please, get home safely," my heart was still pumping madly from his heat.
"First one home sends the text!" he returned.
And so the night ended, the electricity of the encounter pulsing through my veins and the delight from conversation, alcohol, and kissing was radiating in my vehicle. The smile lingered.
Once I parked in my neighborhood, I walked like a confident bitch toward my apartment building. My hands buried assuredly in my trench coat pockets, I swaggered, Nike duck boots and my sharp, short haircut.
I was here.
I was in a faintly new world. I was experiencing the tingle and glory and excitement of the first date.
A switch was turned on and I wasn't about to go back to the grayness of where I had been.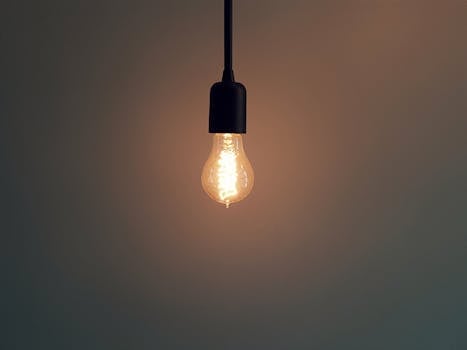 February. The room was mostly dark. In the center of the apartment, partitioned between the living room and the dining area, a candelabra burned. Softly. The fire-lit wicks on the candles seemed to stand still, not flickering or moving in the way that candle lit fires usually did. The stillness matched the mood of the home.
He now laid on her floor, head on a pillow and eyes shut with weary. But one hour earlier, they were clasped together, the floorboards creaking beneath their toes as they slow danced. A song she did not know, playing, as he was holding her, moving to the melody. All that needed to be known was wrapped in their movement. An engulfment of need and giving and offering and acceptance.
She watched him now, knowing his weariness, his pain, his vulnerability. She held it in her heart. The backdrop of indie music offered a pang to the already obvious tugging within her.
FUCK, I might love him, she thought.
You can't love him, she thought again. You can't have that so quickly, you know that. She chastised herself, knocking the thought away from her brain, but not from the grasp of her heart.
She felt a thickened dampness within her chest.
When she first moved to this city, she knew no one. She knew only the one she was with, the man who demanded all of her, leaving nothing behind for the expansiveness of her inner world— or so it seemed. Her internal world was alit, flickering and eager, soon doused by reality, needs unmet, wants. She couldn't find her flame after enough time had gone by.
She knew. She knew what she needed to have in her arsenal.
The ammo for her heart, her mind, her sanity.
It was something with him. The one laying on the floor there.
Yes, in this moment, she knew. He unlocked her. He ignited her. He understood her.
And so? She loved him for that.
March. Awakening to his hungover breath and his elevated heart rate, he told her that he was holding her back and had to leave. She had let down her guard, shared too much, and he walked away. 
She couldn't remember the last time someone broke up with her.
He walked away, out of her life, only to return a few weeks later after a music gig he was mixing sound at late one night. She was purposefully verbose, loud, and unabashed. In his discomfort, he left within minutes. She sighed happily, plucked up her cat, and swept away to bed. 
Today. I am grateful for the experience. The delight of the adventure, the shift in my life, the rerouting from one break-up to another. Listening to a saddened heart in their own growth, expansion, development.
It had rebuilt a portion of my heart: Do you hear that?
The soft beating of a heart exposed, in a beautiful and real way; the soft beating of a heart that has placed, brick by brick, a wall to protect her from the next go-around, so that the subtle heartbeats are faint, surrounded with security, not as obvious and profound to the next connecting soul she finds.
My heart loves easily and freely and happily, when able.